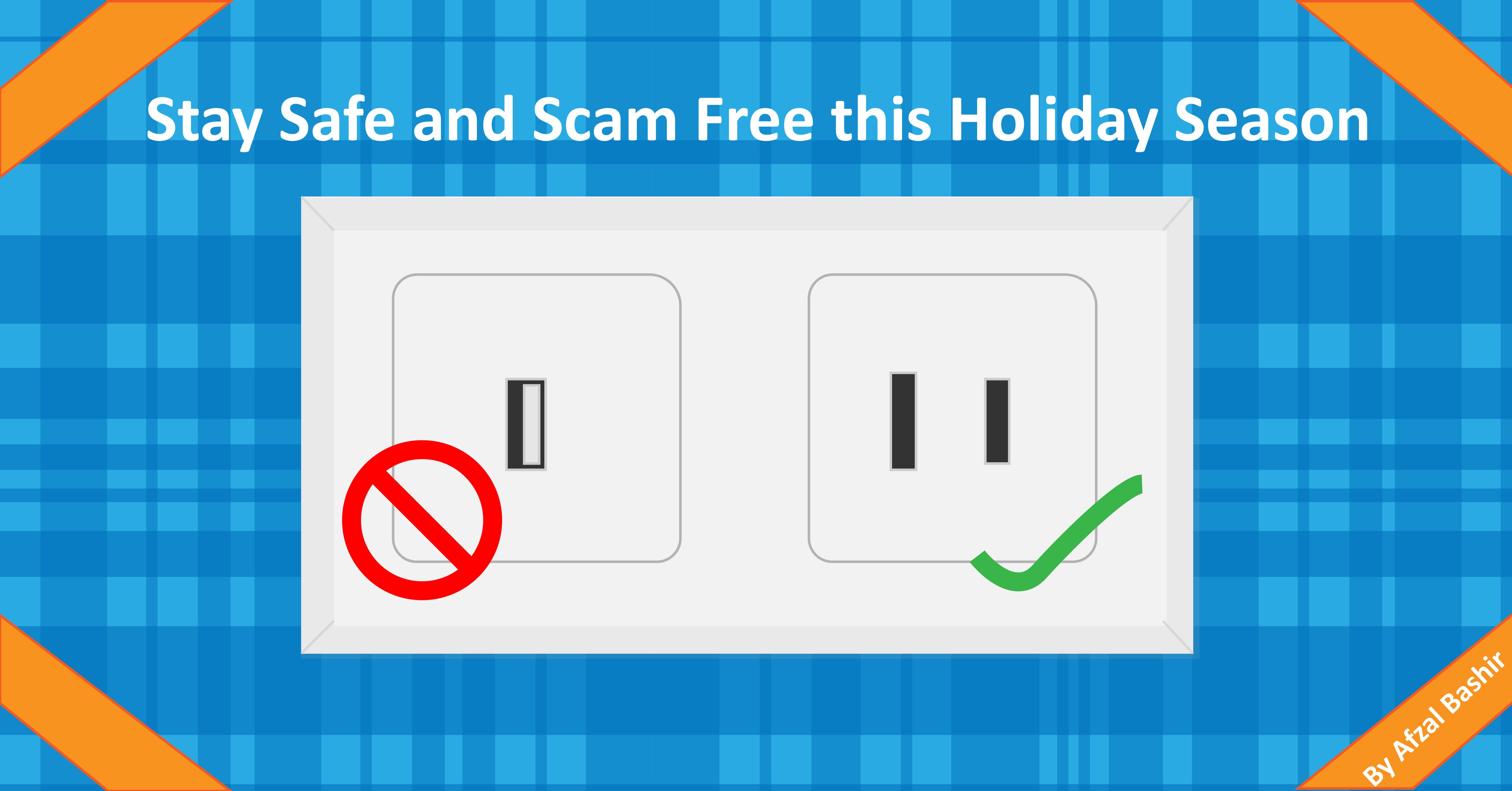 Thanks to technology we can now connect in so many ways but, this also means hackers have found a way to grinch up the holidays by being able to download your information from a simple charging station. Follow these simple tips to keep your personal and company's data from hackers this holiday season!
1. Don't use USB ports in public places
Public charging ports for your devices can easily be compromised by hackers to steal your information while your phone charges.
Use your owned charging adapter that plugs into AC outlet
Use USB data blocker so you phone can be charged but data transfer is blocked
2. Don't use charging cables given for free
Be sure the cables are from reputable companies, always use good name brands.
3. Don't email or text personal information
Including your login information or social security
Happy Holidays,
Versatile