When Microsoft launched their New Commerce Experience (NCE), its goal was to provide customers greater choice and flexibility with license purchasing. For the past 10 years, licensees had the option to cancel anytime without penalty, add or reduce seats as required, pay per day, or choose annual terms for seat-based offers in the Microsoft Cloud Solution Provider (CSP) Program.
Starting with 2022, these license options are changing with NCE's Phase 3 rollout plans which could have an impact on your organization's wallet. As a Microsoft Gold Partner, Versatile can guide you in reaching the right decisions for your organization's digital transformation.
Microsoft's Official Announcement
What do you need to know?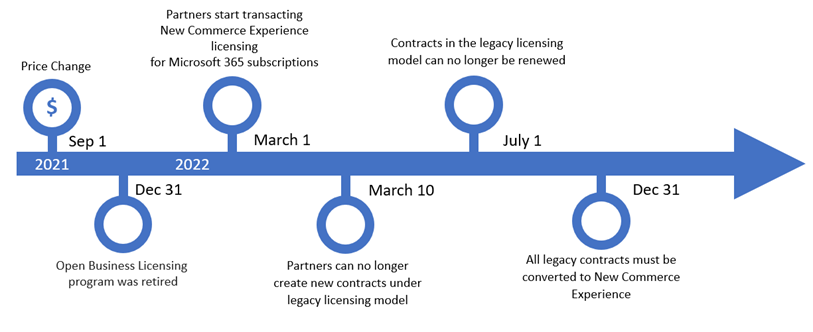 Transactional Model Changes:

Price Changes: (Official Announcement Here)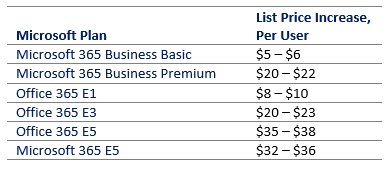 What should you do?
The intent of Microsoft's New Commerce Experience was to simplify how IT departments deal with licensing. However, many are unsure how to move forward with all the new changes being rolled out. Here are some common questions that we are seeing among end-users about the NCE:
Are the seat licenses specific to an end-user or can they be reclaimed if they leave the company?
Yes, if someone leaves the company you can reclaim a seat license.
Can you have both monthly and annual subscriptions in your tenant at the same time?
Yes, especially for seasonal/temporary staffing.
How can I be sure I am getting the most out of all my licenses?
We recommend working with a Microsoft Partner like Versatile, who can ensure your license plan is optimized to meet your organizational needs, avoid overpayment, reduce costs, and improve your ability to track licenses through the year.