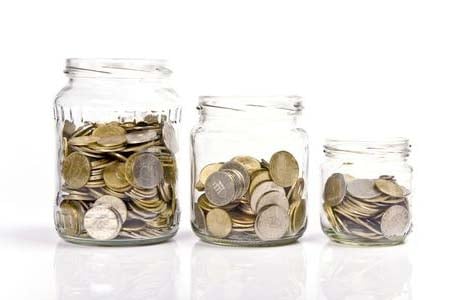 We know that money—more specificaly, constrained budgets—are on the forefront of the minds of IT leaders. This article provides tips for stretching your IT budget.
Take Another Look
Budgets never seem to get bigger, they only seem to tighten. That means as an IT leader, you're wondering how you're going to effectively manage your data center. Plus, your team feels like it's forced to do more with less. We understand. That's why we strive to help you make the most out of the budget you already have.
To do that, we listen closely to get to the heart of your organization's needs and business outcome goals. We put new ideas on the table that you may never have considered. For IT departments that have been doing the same thing year after year, it can be a game changer.
Sometimes, we can even show you how to do more with less.
We hear you. You're wondering, "Yeah, but how?" Here are a few examples of things we might do:

Suggest a subscription service over an asset purchase.

Help you stretch expenditures rather than make a lump-sum purchase.

Explain equipment rental programs.

Show you how to shift line items within your budget.

Explain how managed IT services may save you money.

Educate you about competitive buyback programs.
Of course, we have more strategies, but you get the idea. The right solution depends on what's the right fit for your unique organization: What is the C-Suite looking at? Where does the organization want to be in 3-5 years? What are its current pain points? We strive to solve business problems using technology, rather than sell you technology for technology's sake. Instead of having a technology conversation, we help you with a business conversation.
---
If you'd like to learn how to get more done with the budget you have, call 877-217-3397 to schedule a no-cost budget discovery meeting.