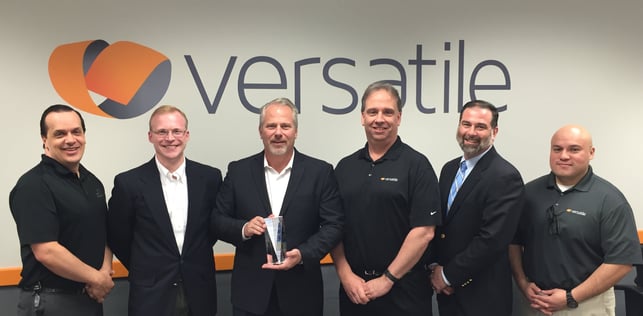 Earlier this month, Versatile was recognized as a Top Channel Partner by HP Enterprise and Aruba at the closing ceremony of the Aruba Networks Atmosphere Conference. Versatile was awarded "2016 East Area Networking Partner of the Year."
The award reflects Versatile's continued commitment to supporting the entire Aruba product portfolio--on wired and wireless networking--and helping our customers develop and implement robust mobile and cloud solutions.
In addition to the award, the Versatile team earned new certifications and made closer connections with the Aruba team at the conference. We look forward to building on our experience and momentum, and deploying even more mobile and cloud solutions for our customers up and down the east coast.