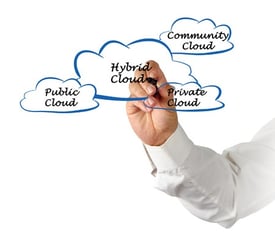 Anyone who works in the IT industry acknowledges the rapid evolution of cloud computing solutions over the past several years. For IT leaders, this evolution has proven to be both good and bad. Good, because there are a lot of available solutions. Bad, because there are a lot of available solutions.
All of the offerings make many IT leaders scratch their head and wonder which solution is the best for their organizations. Many ask, "how do I balance cloud-computing with on-premise computing?"
It can be confusing.
IBM's and VMware's recent partnership announcement doesn't help. It merely reflects that the public cloud space continues to swirl with uncertainty. Yes, the partnership will make it easy for VSphere customers to launch workloads on IBM SoftLayer cloud infrastructure, but the announcement suggests that VMware will only find success in the public cloud space through a partnership with IBM, and vice versa.
At Versatile, we look at what's happening in today's market and believe that more computing consolidations are on the way.