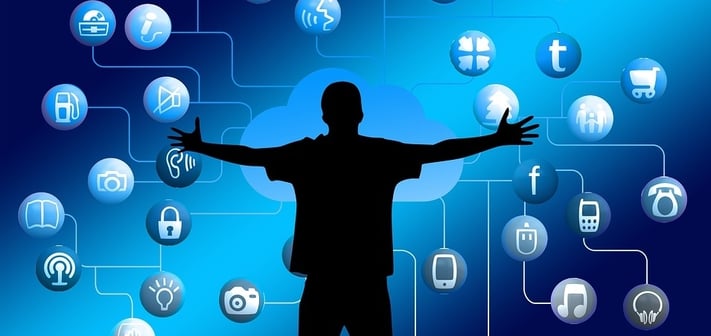 In previous blog posts, we talked about why organizations should be exploring and understanding the role of digital transformation in attracting and retaining customers, and why CIOs and CMOs should be forming close partnerships. This blog post is all about staying relevant. It's part 3 of a 3-part series about digital transformation.
In today's digital world, organizations need to put customers at the center of their digital transformation strategies. It means understanding customers' purchasing behaviors and desired digital experiences and building strategies around them. If your organization can't meet—or surpass—your customers' expectations, another organization will.
A Forrester report titled Digital Transformation In The Age Of The Customer cites three key findings that continue to hold steady:
The customer experience is at the heart of digital transformation. With customers in the driver's seat of their interactions with brands, businesses must create positive and relevant customer experiences across channels and touchpoints. As a result, digital development and customer experience improvement are two key priorities for businesses.


Businesses are on the path to digital transformation but have a ways to go. Across the three dimensions of digital transformation—organization, operational process, and technology—businesses are making strides, but they are still struggling with traditional silos and a lack of alignment. Many firms are stuck offering an "average" digital experience with limited understanding of what to do next, who should lead it, and how to measure success.


Third-party solution providers plug the gaps and manage the drive for transformation. To preserve internal resources, reduce time-to-market, and overcome gaps in capabilities, many businesses turn to third-party solution providers for help with their digital transformation. Most businesses are satisfied with their choices to engage third parties, but many are not structuring their vendor relationships optimally to ensure consistent and ongoing success.
Stay Competitive and Relevant
To be successful at digital transformation, organizations must use technology as a competitive advantage in both its internal and external operations. In Digital transformation: Seven steps to Success, Çağlayan Arkan, General Manager of Worldwide Manufacturing & Resources at Microsoft, says, "Today 'digital' defines our economy. Organizations that have evolved and are ready to deliver the expected user experience are winning! Surpassing customer expectations, through every step of the buying journey, from the first touch to the last, and every step in between, is critical to capitalize in today's competitive economy."
Arkan goes on to describe 7 key areas organizations should consider when developing their digital transformation strategy:
Be a leader

Drive culture change through effective change management

Connect your customers, products, assets and people

Adopt a data culture

Experiment and fail fast

Think ecosystem and become an enterprise software company

Ask yourself, "Who is my Uber?"
Succeed or Fail: It's a Choice
The reality of the new digital economy is simple: if you have a tech-savvy company, you are poised to capitalize on new opportunity. If not—and your company fails to evolve or deliver the experiences that users and customers demand—it will get left behind. Undergoing digital transformation isn't just important, it's vital. Organizations that deliver exceptional user experiences are winning. Surpassing customer expectations—through every step of the buying journey—is critical to succeeding in today's competitive economy.
If you're ready to start a conversation about your hybrid cloud, networking, security, mobility, or data center strategies, we're here for you. We love to help our customers to break down big projects into small, actionable steps. To get started, fill out this simple form and let us know how we can help your organization start thinking about its digital transformation: