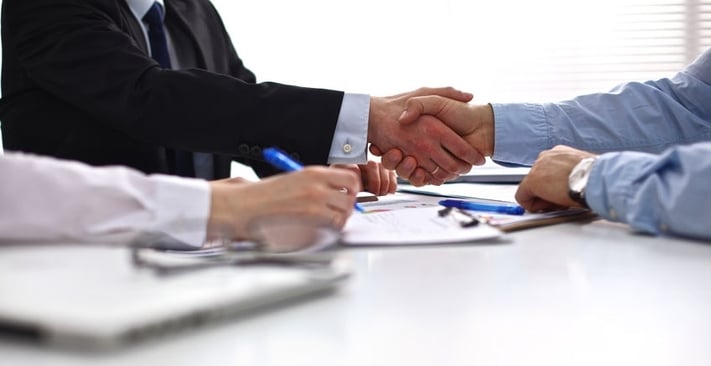 Does this sound familiar? Your organization is thriving, but you're IT department is stretched to the max. Either your IT team is pulled in so many directions it doesn't have time to do support every person and every device, or you have a small organization that simplly can't justify a full-time IT person. You can relieve the burden by outsourcing some of your routine IT tasks or by bringing in a support person on a predictable, fractional basis.
Why Outsource?
Outsourcing tasks relieves stress from your IT department.
Many organizations use Managed Services to the full extent possible, outsourcing every task—from desktop support to server management—and maintaining little to no internal IT staff. Others augment their IT in-house staff by outsourcing only certain tasks like end user support.
Expertise You Can Trust
Our staff is trained in all IT services and backed by in-house subject matter experts and a team of certified engineers and architects from the Versatile consulting team. Some of the services we can take care of include:
End user and desktop support

Procurement and configuration (install, configure, test, and ship equipment)

Remote firewall configuration

Networking support, wired or wireless

Server administration: for Windows Server, Exchange, SQL, SharePoint, and more

Backup and recovery solutions

VoIP services

24 x 7 x 365 performance and connectivity monitoring

Backing up device configurations

Supporting applications and add-on products

Applying software patches, and updating firmware and operating systems

Managing antivirus software

Configuring and supporting ISP connections, network switches, routers, firewalls, wireless devices, and more

Proactive infrastructure and security recommendations

Penetration testing
Why Versatile?
Aside from convenience and affordability, our Managed Services team is proud to provide these benefits:
Consistency: Solutions priced at a fixed monthly rate that you can plan on. Also, users are given a dedicated phone number for reporting issues.
Adaptability: It doesn't matter if you're a two-person shop or have thousands of seats in your organization, we have support packages that fit your business and budget.
Reliability: We staff our team from 9AM to 5PM, Monday through Friday and provide an on-call engineer who is available for overnights and weekends
Accountability: All our plans include support, management, and reporting.
Flexibility: Need seasonal support during vacations and holidays? We do that too!
We Give Back: We are proud to favor veterans on our team (whenever possible and appropriate), and we also have an active Intern/Co-Op Program. We are engaged with various Universities in New England to help give real world training and experience to the next generation of IT Engineers.
There are lots of ways in which Managed Services can help your organization. To learn more about Versatile's Managed Services team, call 877.217.3397.