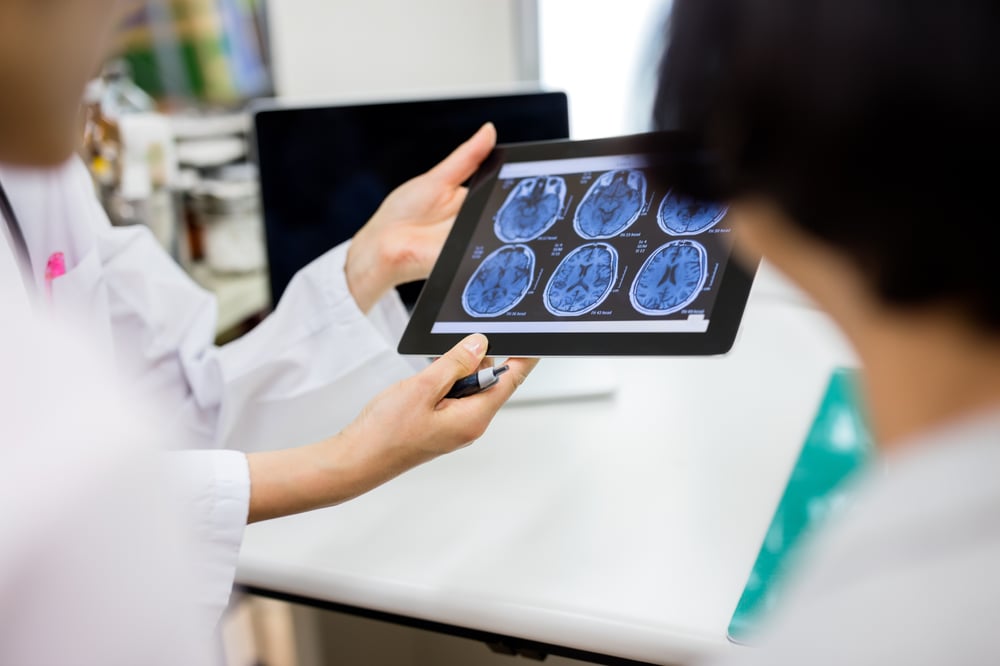 Today's healthcare IT landscape is shifting from an environment where data needs to not just be stored and shared, but fully utilized to make informed business and patient-care decisions. To compete in the digital economy, healthcare organizations must evolve data centers to become more data-centric and data-driven.
At the core, you need a storage infrastructure that enables data to be accessible and sharable while offering high performance, high availability, scalability, and low total cost of ownership (TCO) per GB. Traditional storage systems make this a challenging process. Today's all-flash storage from Hewlett Packard Enterprise can get you on your way to transforming your data center, creating value, and accelerating business.
HPE 3PAR StoreServ Storage, powered by Intel® Xeon® processors, modernizes your data center by transforming your IT model to be more data-centric. This solution can instantly handle unpredictable workloads with enterprise resiliency. Centralized management simplifies the provisioning of storage resources to optimize workloads and accelerate the deployment of new applications that support the evolving healthcare industry. You can start small and scale up or out incrementally to keep your TCO/GB low.
Five reasons HPE 3PAR StorServ Storage should be on your radar:
1. Performance is the new cost metric.
With superior input/output operations per second (IOPS) performance versus spinning disk (hundreds of thousands of IOPS with sub 1ms latency), all-flash storage is changing the way organizations measure storage costs. Instead of focusing on capacity, the key cost focus is now on performance measured by the cost of IOPS. When comparing all-flash storage systems, such as HPE 3PAR StoreServ Storage, to spinning disks using the IOPS metric, all-flash wins by a landslide.
2. Enterprise-class capacity needs scalability.
Most traditional disk-based storage architectures offer expensive, inflexible expansion options. Managing capacity is key to preventing and controlling storage logjams and keeping costs in line. HPE 3PAR StoreServ Storage enables IT managers to quickly provision storage pools to support changing workloads while providing cost-effective scale-up and/or scale-out paths. Native adaptive data reduction technologies such as deduplication and compression technology help optimize storage space to keep costs low.
3. You need guaranteed availability and resiliency.
Most organizations run mission-critical applications that rely on storage arrays to deliver 99.9999 percent availability – critical in healthcare facilities. HPE 3PAR StorServ Storage delivers high availability and disaster recovery features such as transparent fail-over, non-disruptive hardware and software upgrades, data integrity operations, and synchronous/asynchronous replication. Cloud-based analytics with the help of HPE Infosight make sure your applications are running optimally.
4. Variable workloads run with unified storage.
With HPE 3PAR File Persona, you can unlock the native file and object graphical access capabilities within your HPE 3PAR StoreServ Storage array. This approach offers a unique solution that incorporates multi-protocol support into the system architecture to deliver a tightly integrated, converged solution for provisioning block volumes and file shares from a single storage system.
5. All-flash storage optimizes data-protection strategies.
Improving data backup and recovery is one of the highest healthcare IT priorities. You want to improve efficiency and reduce the cost of data backup and recovery, but how do you future-proof your investment in data protection to support your flash storage migration? HPE integrated data protection solutions leverage all-flash storage and remove the complexity of dealing with multiple media servers and backup solutions for different storage technologies.
As an HPE Platinum Partner, Versatile understands that your healthcare IT infrastructure has a lot riding on it, and we work to make sure it's fit to handle the changing dynamics of your point-of-care and administrative data requirements. Our team of experienced professionals focuses on availability, reliability, and security. We provide recommendations to improve efficiency, cost, availability, performance, consistent service levels, routine status reporting, and EHR hosting.
The information contained herein is subject to change without notice.
The only warranties for Hewlett Packard Enterprise products and services are set forth in the express warranty statements accompanying such products and services. Nothing herein should be construed as constituting an additional warranty. Hewlett Packard Enterprise shall not be liable for technical or editorial errors or omissions contained herein.
© 2018 Versatile. All Rights Reserved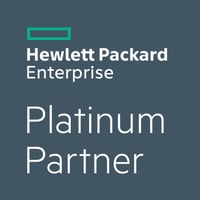 ---