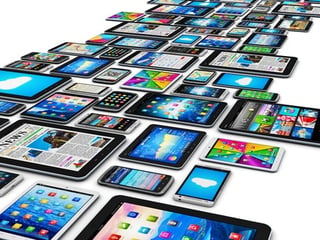 As mobile and cloud solutions continue to emerge on the IT landscape, security concerns are (rightfully) on the minds of organization leaders. CIOs and Security Officers have their hands full trying to keep up and navigate through the noise to settle on the right trends and protocols for their organizations.
If you're an IT leader, you're probably asking yourself these questions:
What's the right way to manage BYODs (Bring Your Own Devices) on my organization's network?

What's the best strategy for validating mobile device credentials?

Which makes the most sense, MDM (mobile device management) or EMM (enterprise mobility management)?
Amid these decisions are valid concerns and fear about making the right choice. Security issues are always changing, and wireless and BYOD issues magnify these concerns.
Fortunately, there are solutions. Aruba Networks offers impressive products that help organizations manage devices and enforce security policies. Aruba's ClearPass lets you leverage known and trusted contextual information to create policies that secure network access from the inside out. It provides the tools you need to connect unknown devices to your network without compromising it. We are big fans of Aruba Networks, which is why we choose to be an Aruba partner.
If you're currently struggling with security decisions, check out these resources. They should help: