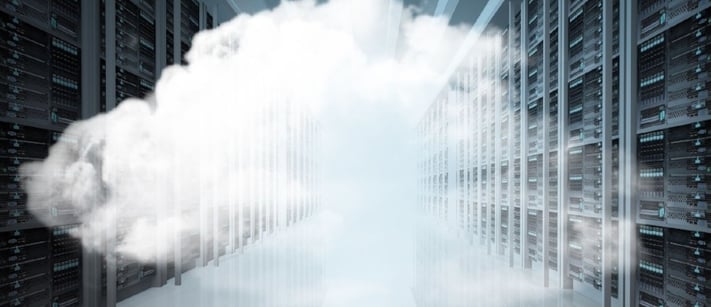 We spend a lot of time talking to clients about the cloud. We love watching them relax into their chairs and unhunch their shoulders, when they finally get solid answers to the questions they've had for so long. We've been designing cloud strategies for years, so the answers feel as natural to us as breathing, but for many clients, moving to the cloud feels like walking into the wilderness without cellular signal.

We find that most clients' questions fall into these general buckets:
How much will the cloud

cost

?




When do I need a

hybrid solution

?




Will my data be

secure

?




If disaster occurs, how (and how quickly) can I

recover

my data?
Based on our experience designing countless cloud solutions, let's explore each topic one by one.
Cost Benefits of Cloud
Cloud storage offers a low cost and highly scalable infrastructure that can flex and contract as your business changes or grows. If you need to ramp up quickly or seasonally, the cloud is a great fit for that type of flexibility.
The cloud operates with a predictable OpEx model that you can plan on, rather than a challenging CapEx model. With the cloud, you never have to worry about securing a large sum of cash that huge capital expenses require.

There's also the cost savings of time. Innovation-driven industries move at a rapid pace and often can't wait for the life cycle required to deploy and setup new hardware associated with a traditional on-premise server environment. OpEx lifecycles such as these can move an organization forward big time.
Key takeaways:
Low-cost and highly scalable cloud infrastructures let you ramp up new capabilities quickly.

Ubiquitous access lets you get the information you need from anywhere using any device.

With cloud solutions, you can avoid the capital expense of deploying new infrastructure.

Cloud offers fast and easy solutions that don't slow down your innovative organization.
Hybrid Solutions Offer Flexibility
According to Forbes' 2017 State Of Cloud Adoption And Security, hybrid cloud adoption grew 3X in the last year, increasing from 19% to 57% of organizations. They question is why?

Hybrid cloud solutions offer organizations ubiquitous access to certain data "for the masses" while allowing private and sensitive data to be stored on-premises. The cloud offers flexibility and scalability in a low-cost functional environment that, when done right, provides a seamless transition from on-premises. A hybrid cloud solution allows you to keep some things "close to the vest" without moving the most precious of information off to the cloud.
Key takeaway:
Hybrid cloud solutions offer flexibility for data storage: sensitive data on premises and ubiquitous data in the cloud.
Security is Always Being Updated
Cloud companies like Amazon, Google, and Microsoft invest incredible amounts of money in updating their security software every year. Microsoft alone invested over a billion dollars in researching and developing security features in 2016. As a result, most cloud solutions are incredibly secure. Features that can be challenging to research and set up—like multi-factor authentication, data leakage policies, analytics that reveal security risks, and firewall monitors—are automatically built into cloud solutions, and relatively quick to set up. Most new cloud solutions are securely automated within two months.
Key takeaway:
Done right, cloud solutions are as secure as on-premise data centers, maybe more.
Disaster Recovery and Business Continuity
What better way to have a phenomenal disaster recovery plan than to take some of your core services and have one or more copies on a public cloud? If there's a disaster that affects your region, like a big storm that took down some trees along with the power supply to your local data center. Security services like Azure Site Recovery and Azure backups will let you spin back up in a really short period of time, often a half hour or less.
Key takeaway:
Cloud solutions can easily provide disaster recovery and business continuity for your core infrastructure and applications
When it comes to planning a cloud strategy, there are a lot of factors to consider. We've answered the most common questions we hear here, but we know there are a lot more. To get all your questions answered, request a meeting with one of our cloud experts.