NE HIMSS - Healthcare Management and Systems Society
New England Chapter of HIMSS. HIMSS is a global voice, advisor and thought leader of health transformation through health information and technology with a unique breadth and depth of expertise and capabilities to improve the quality, safety, and efficiency of health, healthcare and care outcomes. HIMSS designs and leverages key data assets, predictive models and tools to advise global leaders, stakeholders and influencers of best practices in health information and technology, so they have the right information at the point of decision.
HIMSS drives innovative, forward thinking around best uses of information and technology in support of better connected care, improved population health and low cost of care. HIMSS is a not-for-profit, headquartered in Chicago, Illinois, with additional offices in North America, Europe, United Kingdom and Asia.
---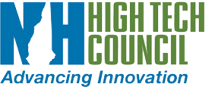 NHHTC - New Hampshire High Tech Council
The NH High Tech Council is a member-driven organization with a focus on advancing innovation throughout the State of New Hampshire. Explore this site to learn more about the Council's services, our events, and our commitment to expanding New Hampshire's strong and cohesive technology sector.
---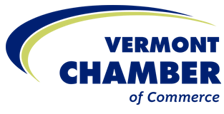 VT Chamber of Commerce
Versatile has been a member of the VT Chamber for a number of years and we participate annually at the VT Chamber Technology Expo that the Chamber organize. The Chambers mission is to help grow businesses and the economy in VT.
---

Tampa Bay Tech

Tampa Bay Tech has three strategic initiatives: Workforce, Marketing & Community. In addition, Tampa Bay Tech produces two flagship events every year: the poweredUP Technology Festival and the Tampa Bay Tech Awards. In addition, Tampa Bay Tech organizes hundreds of interest-level gatherings per year in conjunction with our Board of Directors, Technology Executive Council, Meetup cooperative and community partners.